Spokane stylist heading to Cambodia to teach endangered youths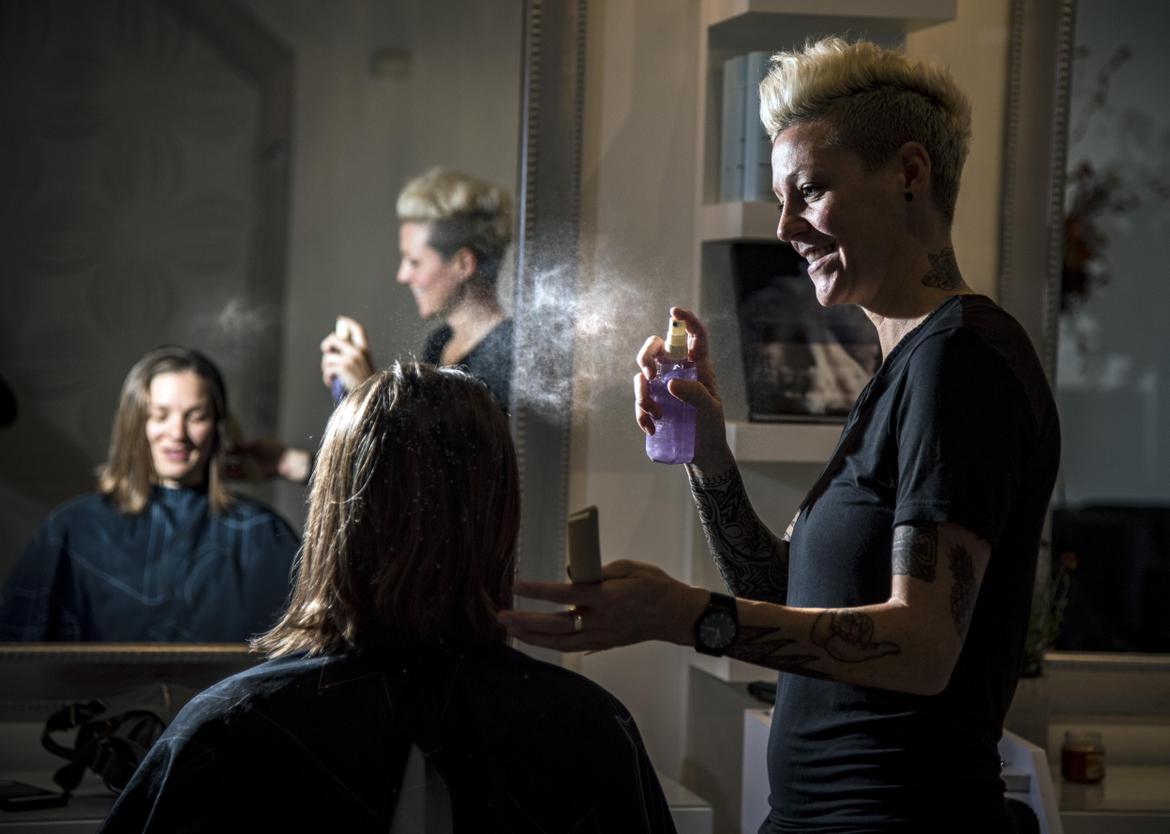 A Spokane hair stylist is heading to Cambodia in hopes that teaching her trade to youths will give them an avenue out of the sex-slave industry.
Kyla Hotchkiss, who turns 36 next week, is scheduled to leave Nov. 27 for Phnom Phen, the capital of Cambodia, which traditionally has had a high rate of human trafficking. Most of the victims are children from poor families who are sold into the sex trade.
"My friends think I'm a little crazy," Hotchkiss said. "But I can give myself to others. I'm excited to do something and hang out with people who actually have needs instead of wants."
Hotchkiss has established a GoFundMe site to raise money for the trip. After setting a goal of $6,000, she had received $3,720 as of this week.
The trip is being coordinated through the Seattle-based nonprofit Justice and Soul, which sends volunteers to places like Phnom Phen to establish schools where locals can learn a trade, earn money while they are at the school and eventually find a working solution out of indentured servitude.
"Many of the students are rescued from sex trafficking," Hotchkiss said. "It's not underground like it is over here. Some are sold into it through no choice of their own. When they are rescued from it, they are going back to it because it's the only way they know to make money."
Hotchkiss will work in Cambodia for a month passing along the skills she's learned in seven years as a professional hair stylist. She works at Alexander York Salon and Barbershop at 628 N. Monroe St.
"My clients are being so supportive," she said. "I'm in a place with my business where I feel like I can leave and my clients will be taken care of by my fellow stylists."
The genesis of the trip started with a friend from Seattle who told her about Justice and Soul. She met with other stylists last February who had already donated time in Cambodia.
"Every single one of them said it will change you," she said. "We are searching for something bigger than ourselves. I'm excited for the opportunity."
Justice and Soul, founded by Matthew Fairfax and Lauren Ebright, both of Seattle, has been sponsoring the schools since 2009.
"I'm going to work for a foundation that is proven," Hotchkiss said. "We get to rescue kids and show them a trade that is healthy."
The trip will be Hotchkiss' first international trip. The former all-league soccer player at Cheney High School has spent her entire life in the Northwest.
"In the United States, we are blinded to what is going on in other places in the world," she said. "I'm interested in learning about it and educating people here that this kind of stuff is going on."
from The Spokesman-Review