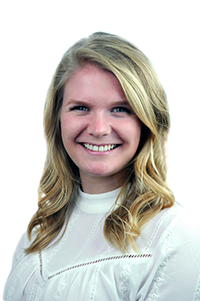 Bethany Peltier
Our community recently lost a talented stylist and an amazing caring person, Bethany Peltier. For as long as Bethany could remember, she wanted to be a stylist. She has been part of the beauty industry since 2009 and began her career at Obadiah Salon 10 years ago.
Her family, friends, and team of fellow stylists would like to keep her legacy alive. We believe Bethany's spirit matches the spirit of Justice and Soul Foundation and we have created a fund in her name called Bethany's Education Outreach Fund to honor Bethany, her life, and her passion for education and helping others.
Justice and Soul Foundation works to empower sex trafficked survivors and at-risk youth to become confident and self-sufficient individuals through vocational and professional training in cosmetology.
Help us celebrate Bethany's legacy of giving back to her community. Donations can be made in memory of Bethany Peltier.
Thank you in advance for your consideration in honoring Bethany's legacy.
If you would like to set up a tribute to benefit Justice and Soul Foundation in honor or memory of your loved one, please contact [email protected]